Essay Over Storytelling Images
This month's Photojournalism Links collection highlights 10 excellent photo essays from across the world spanning five continents, including Pete Muller's powerful work shot in the Ebola-ridden Sierra Leone. His two sets of photographs, featured below, were made on assignment for National Geographic, and are the first two in a four-part series examining the epidemic in West Africa. Muller's pictures document the battle fought by medical workers, body collectors, and burial teams to bring the crisis ravaging Freetown and the country, under control. The story and images from the city's King Tom cemetery are particularly harrowing; in just a few months, it has been expanded to three times its former size and the large number of fresh burial mounds make it look more like a construction site than a typical graveyard.
Pete Muller: How Ebola Found Fertile Ground in Sierra Leone's Chaotic Capital | How the Fight Against Ebola Tested a Culture's Traditions (National Geographic News)
Uriel Sinai: In Africa, Mosquito Nets Are Putting Fish at Risk (The New York Times) These stunning photographs by Uriel Sinai from Kenya, Tanzania, and Zambia, show how mosquito nets meant for Malaria protection have ended up being widely used in fishing, since they are cheaper than actual fishing nets and can be even more effective, especially in shallow waters.
Andy Spyra: The enemy within: Boko Haram's reign of terror across Northern Nigeria | The enemy within: A closer look at survivors of Boko Haram attacks across Northern Nigeria (The Washington Post In Sight) The German photographer has spent more than three years documenting the northern Nigeria. His pictures provide a rare view into communities under Boko Haram's terror.
Mosa'ab Elshamy: Exploring the Mawlids of Egypt (TIME LightBox) These excellent photographs capture spiritual celebrations within Egyptian Sufism.
Manu Brabo: In Ukraine, The Frozen Tears of Donetsk (Paris Match L'Instant) The Spanish photographer, known for his work in Syria, is now in Ukraine to document the upsurge in fighting. | See also Brabo's work on the MSNBC and Al Jazeera America websites
Lynn Johnson: Healing Soldiers (The National Geographic) Compelling portraits of U.S. soldiers treating their war traumas by participating in art therapy, where they create painted masks to express how they feel. The images painted on them symbolize themes such as death, physical pain, and patriotism.
George Steinmetz: Treading Water (The National Geographic) These pictures from Florida's southeastern coastline capture a region with a lot to lose as sea levels continue to rise.
Álvaro Laiz: Ninjas: Gold Rush In Mongolia (Wired Raw File) These photographs document the hard and dangerous work of amateur gold miners.
Mark Abramson: An Immigrant's Dream for a Better Life (The New York Times Lens)Extraordinary, in-depth photo essay that follows the life of a young Mexican immigrant woman and her family in California.
Emanuele Satolli: In the Bag for North (TIME LightBox) Revealing still life images of Central American migrants' sparse belonging on their journey toward the United States.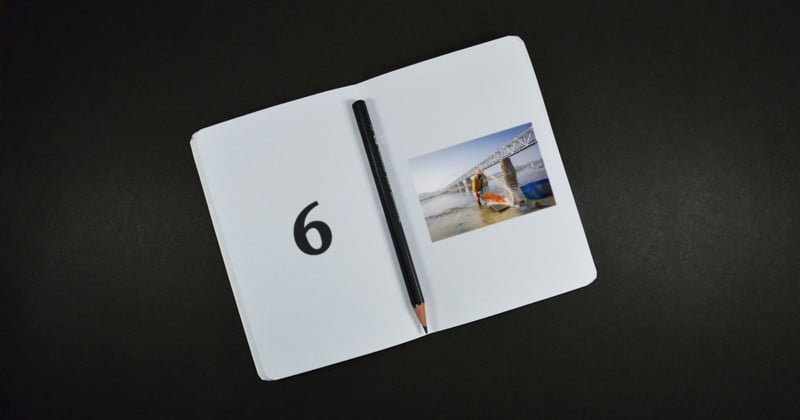 Stories are integral to human culture and storytelling is timeless. In photographic practice, visual storytelling is often called a 'photo essay' or 'photo story'. It's a way for a photographer to narrate a story with a series of photographs. What few people realise is there's a difference between photography, and visual storytelling through photography.
If we consider storytelling as an art then, as Leo Tolstoy said, it should be utterly infectious, where it infects the viewer with the feelings he or she has lived through, so that other people are infected in turn by these experiences. The phrase 'a picture is worth a thousand words' itself justifies the art of visual storytelling, however this doesn't mean all photographs narrate a story.
In visual storytelling, images are ordered in a specific way, either chronologically or as a series, with the aim of 'infecting' the viewer's vision and mind, just like Tolstoy said.
Captions are also an integral part of a photo story that should help the viewer understand each image. That said, it is important to remember that while captions may expand your understanding of an image, it's the image itself that should tell the story – never the other way round.
Here are my top tips for starting your own photo story.
#1: Plan, plan and plan some more
Planning is an essential part of the process for visual storytelling. A good friend of mine, the documentary photographer Kaushik Ghosh, once said: "What your mind does not know, your eyes can't see." This is probably most apt when planning your photo essay. You must plan well ahead to visualise the story. Taking these steps beforehand will give the structure you need for your narrative.
Your plan should include selecting the topic, research on the topic, clarifying your topic, and finally planning your shots. Think about the type of images you want to capture to convey your message. Just like a film, your visual narrative should have a lead or opening shot, establishing shot, interactive and sequential shots, and a conclusion or closing shot.
Often during a shoot you may not be able to capture the photos in the order mentioned above. However, keeping this order in mind will help you edit the story in less time. Editing a photo essay essentially means selecting the shots, not the post processing in imaging software – that comes later.
Your images won't be completed without understanding the light, composition and choice of photo gear for your chosen subject. Another important aspect should be the decision to represent the narrative in colour or monochrome. When post-processing a series of images it's good practice to keep your editing treatment consistent – this will help make the images flow.
#2: Single shot or a series?
Often it's a point of discussion on photography forums whether one narrates better stories with a single image versus a series of images. In this regard it's important to remember that a single image is only a "half truth", because it never tells you the fundamental of a story, which is, "Why?".
What does this mean? When talking about photographs, an image might be partly true but it is only part of the whole truth and a snapshot of the bigger picture. This leaves part of our brain to interpret the image on its own, therefore making it difficult to always understand the photographer's message. Not all single images tell a story. One must remember a photo essay is nothing but the compilation of multiple single images – these are the units of the visual narrative. Each single picture is a chapter in the story, and each chapter will unfold towards the climax.
On the other hand, a series of photographs allows the brain to process each image as a whole. A series of images emphasises several ideas, whereas a single image usually emphasises just one idea. Keep in mind that the first and last images in a series are the most important. These are called 'goal images' – the type of images that open and close the series to grab a viewer's attention. It's no different from judging a book by its cover – a strong opening shot will stop people and hold them in the story from start to finish.
#3: Take stronger images
You may have some brilliant pictures that are technically perfect; however, there are two particular elements that make a strong image even stronger for a photo essay.
Firstly, the images should be emotive to have some kind of emotional impact on your viewer. Not all images must contain a human element to be emotionally moving; rather it could be anything from a landscape to a still life. The images should evoke strong emotional feeling in the viewer's psyche.
Secondly, the images should be thoughtfully layered with meaning. This is how you engage your viewer's attention for a longer period of time. This is usually the most difficult process of telling a story with photographs.
You may not be able to consciously shoot images with several layers of meaning, but always keep an eye out for these layered pictures while shooting, selecting and arranging the images for the story.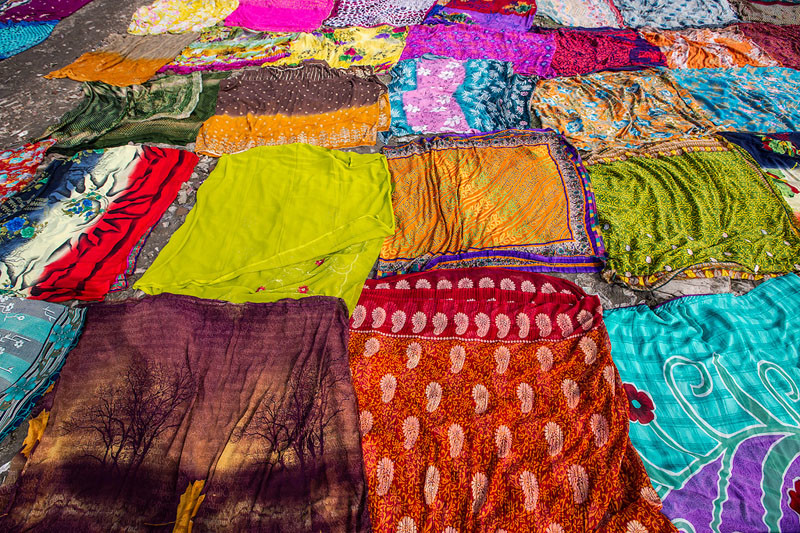 #4: Trust your instincts
Picture yourself walking through a bustling city with your camera around your neck for your storytelling project on "Finding calmness in the chaos". There's a constant sound of horns as you try to dodge your way through the traffic. Your mind is racing, as is your heart: it's a total sensory overload.
You spot an interesting looking character across the street, sitting quietly reading the newspaper amidst the chaos. You've been trying to find your peace in the chaos and think to yourself 'this is the shot', so you approach slowly, raise the camera to your eye and click the shutter.
Next minute you hear the sound of a bus screeching to a halt, which makes you turn your head frantically to jump out of the way, but as you spin around you notice the bus is just coming to a standstill and people are about to get off. There's a man in the window sitting calmly smoking his cigarette. Within seconds you raise the camera to your eye and take another shot, framing the passengers leaping out of the doors and the man sitting in the window, all in one frame.
These are two examples of times I've trusted my instincts. Trusting your instincts to take a picture is important. In this case, finding peace amongst the chaos and to capture it despite the urge to move through the crowd without taking a single photo.
Photography has the ability to capture and freeze moments in time that we may never have thought about until picking up the camera. These are the moments that inspire us as photographers, and can help us create our own unique vision. If you notice something in particular and think it may be a good photo opportunity, try not to assess the situation too much, rather trust your instincts and see how it unfolds. But, be safe in the process – common sense and respect should still be on your mind.
#5: Be original
Originality in photography seems to be becoming secondary for some photographers. It's not always easy to create something unique with the huge number of images that are created these days. However it's good practice to strive for originality. Why? Well, there's really no satisfaction in copying someone else's work. We've all copied someone else's idea, or been inspired by an image we've found online or in a magazine – it's a human trait, although to stand out from the crowd one should keep this in mind when shooting – especially if you want your photo series to stand out.
#6: Don't be afraid of failure
Fear of failure is linked to fear of rejection and criticism from others, as well as procrastination. Stop thinking like this and free yourself from those negative thoughts. It's perfectly normal and healthy to fail. All successful people have failed; it's part of improving and the gateway to success. The same principle applies with photography. Failing will help you understand the formula that works best for you and will eventually pay off in your work with some persistence and dedication to succeed. Go, shoot, fail and grow!
---
About the author: Drew Hopper is a fine art travel and landscape photographer based out of Australia. Captivated by the diversity of cultures, people and environment, Drew ventures far and wide to capture pictures that define his experiences with the vision that they will impact and inspire an audience in a way individual to each viewer. You can find more of his work and writing on his website
---
Image credits: All photographs by Drew Hopper and used with permission